Canterbury & District Angling Association
The office will be open Saturdays from 9:30-13:00 in April
Residents of the Drove have employed a contractor to reinstate two speed bumps to the Drove. The work will take 24 hours and no vehicles will be allowed to drive over the bumps during this time. The work is planned for Thursday 28th March starting at 9am, there will be no access until Friday 29 March at 9am. As it is close season this will only effect members visiting the Trout Pool.
There is a beginners and a progressive class, all tools and materials are supplied if needed, cost for classes is £25.
Forms available from the office, call if you require one sent out. 01227 710830.
--MANDATORY NOTE TO ALL ANGLERS--
Due to a local outbreak of K.H.V. no keepnets to be used on any still waters. Dip tanks are in place on all stillwaters. Nets, mats and slings MUST be dipped (FULLY immersed) for a minimum of 15 minutes. Keep nets are allowed on the River Stour (only) from the start of the river season.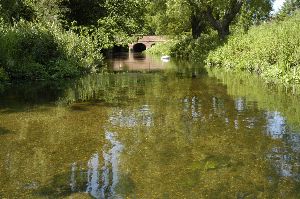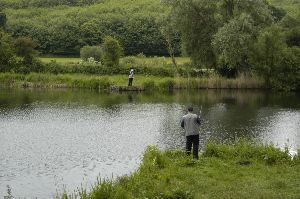 ---
Since 1928 The Association has been managing extensive fisheries in the Stour Valley below Canterbury, offering first class lake and river fishing for a variety of species. The historic and famous stretch of the River Stour, which the Association leases from the Fordwich United Charities, reaches downstream from Fordwich Bridge as far as Plucks Gutter. Fordwich trout were referred to in Izaak Waltons The Compleat Angler, their descendants are still running up the river to spawn, when the conditions are right for them.
The fisheries between Fordwich and Grove Ferry are in surroundings of great natural beauty and are part of an area designated as a Site of Special Scientific Interest (SSSI), recently upgraded to an International RAMSAR site. Fishery management in the SSSI is subject to an agreement between the Association and English Nature.
Care is needed not to interfere with wildlife or the natural vegetation. The Associations Committee takes its conservation responsibilities to protect this part of our heritage seriously and will take action against any member found to be damaging the environment.